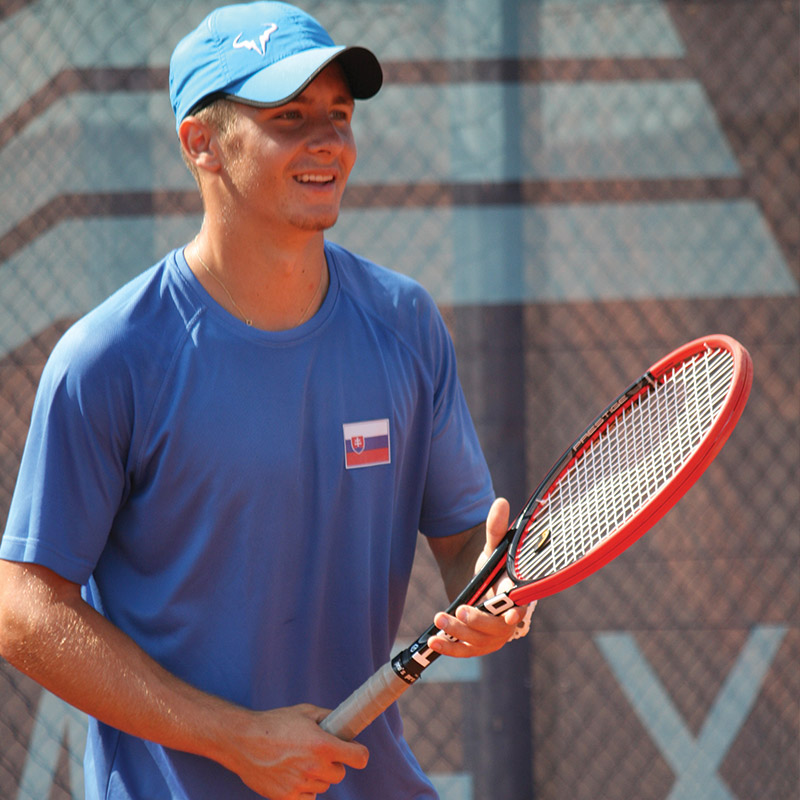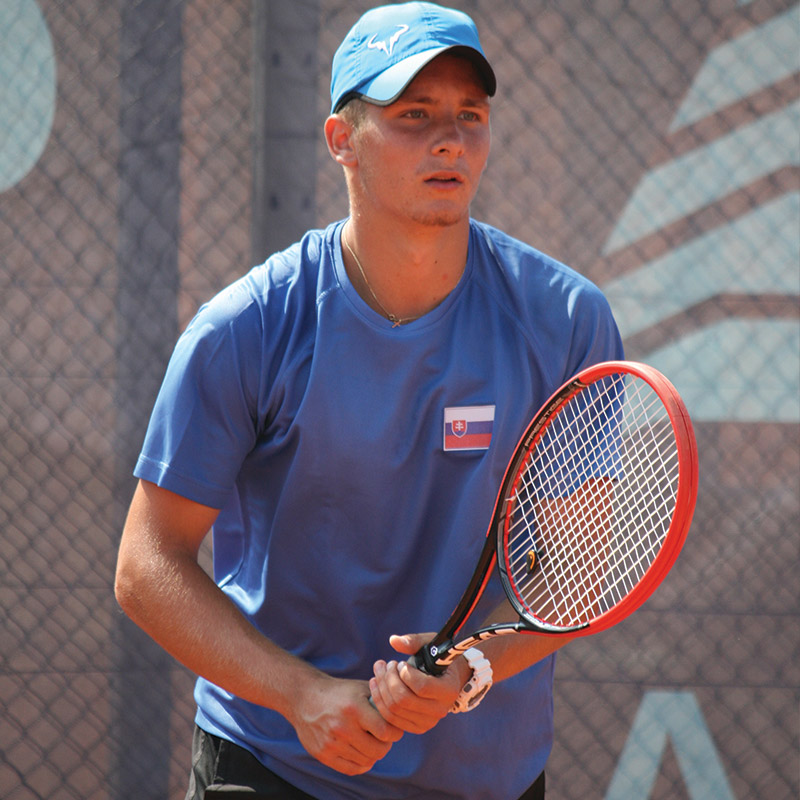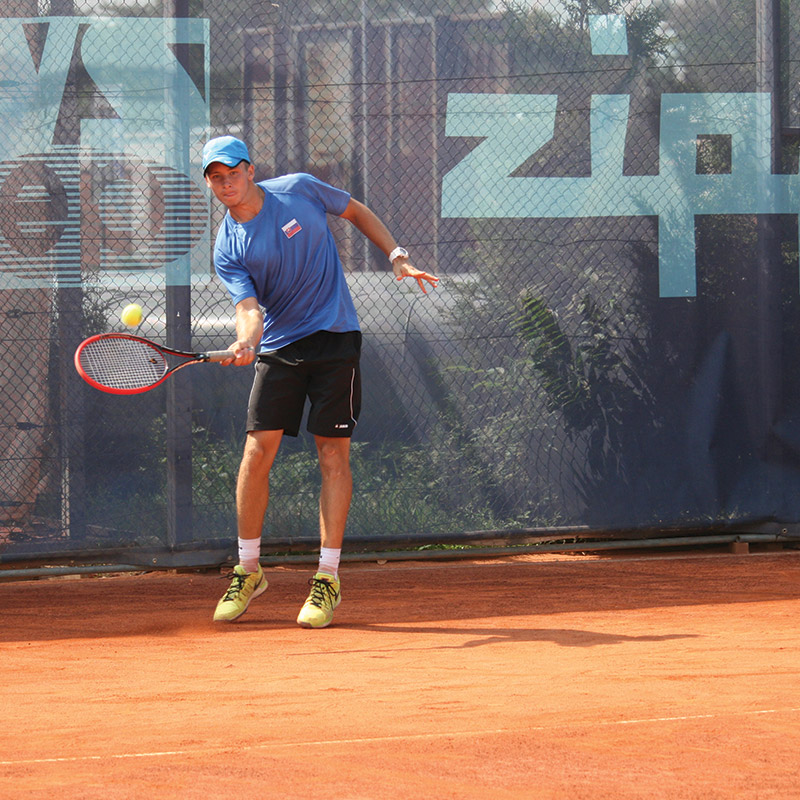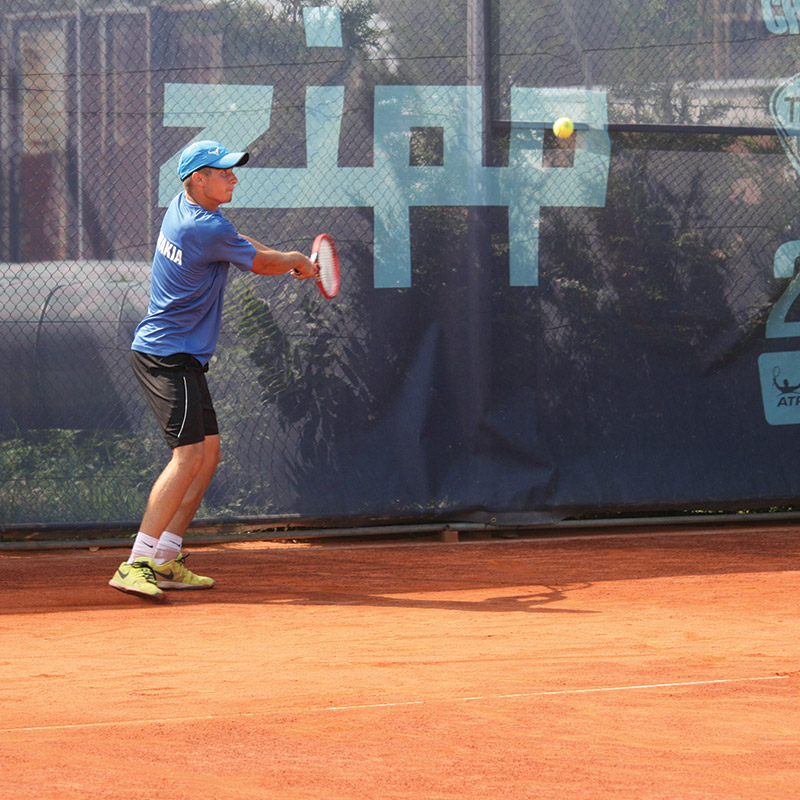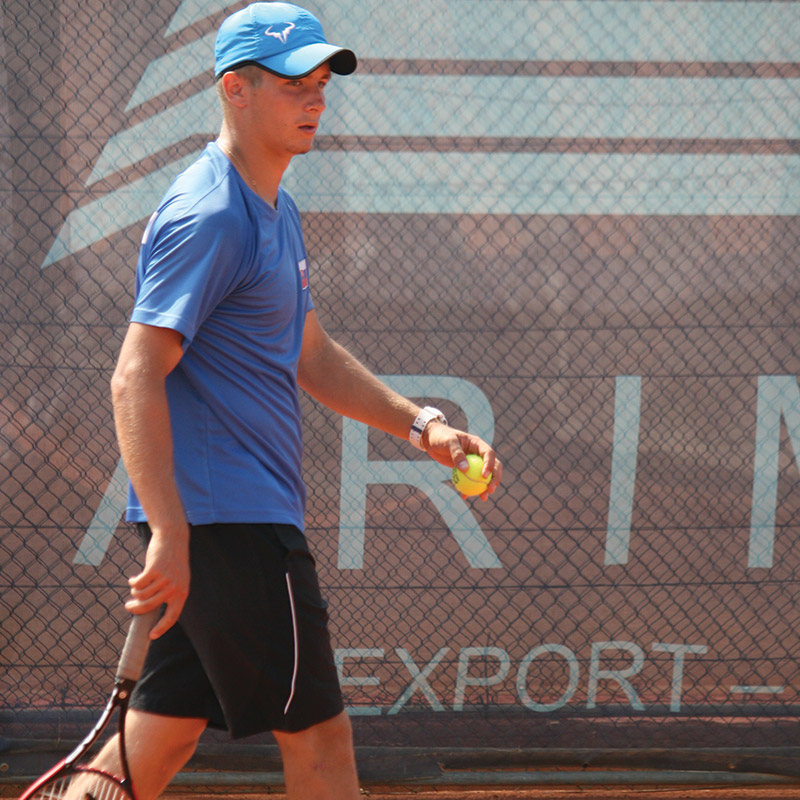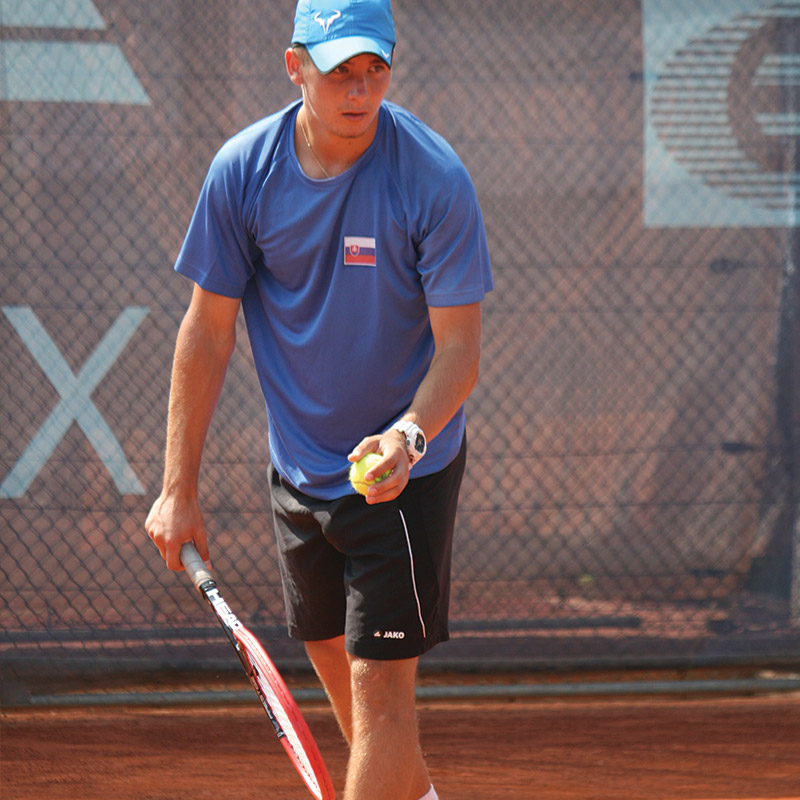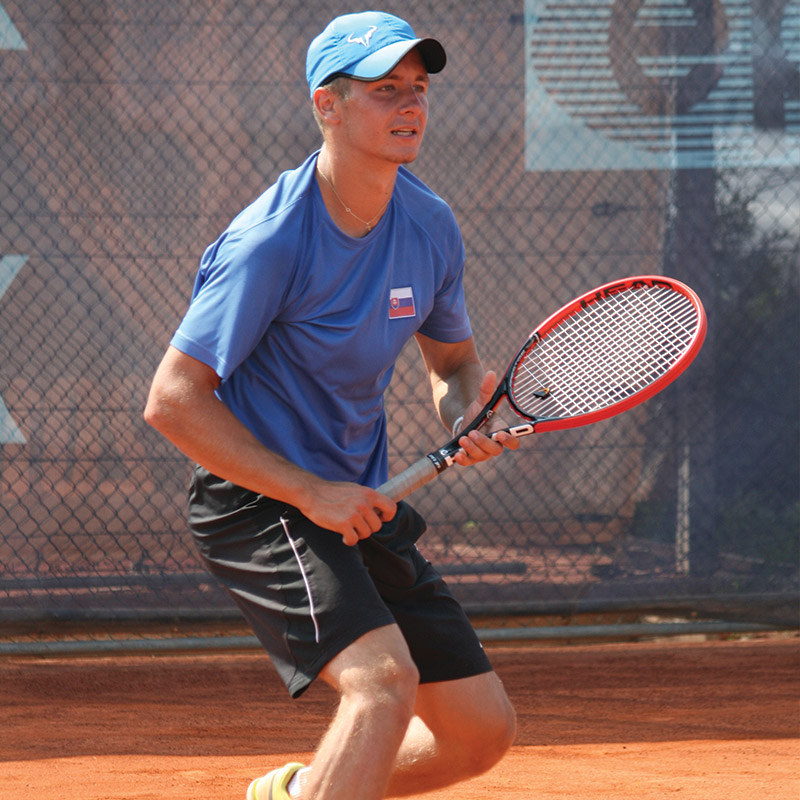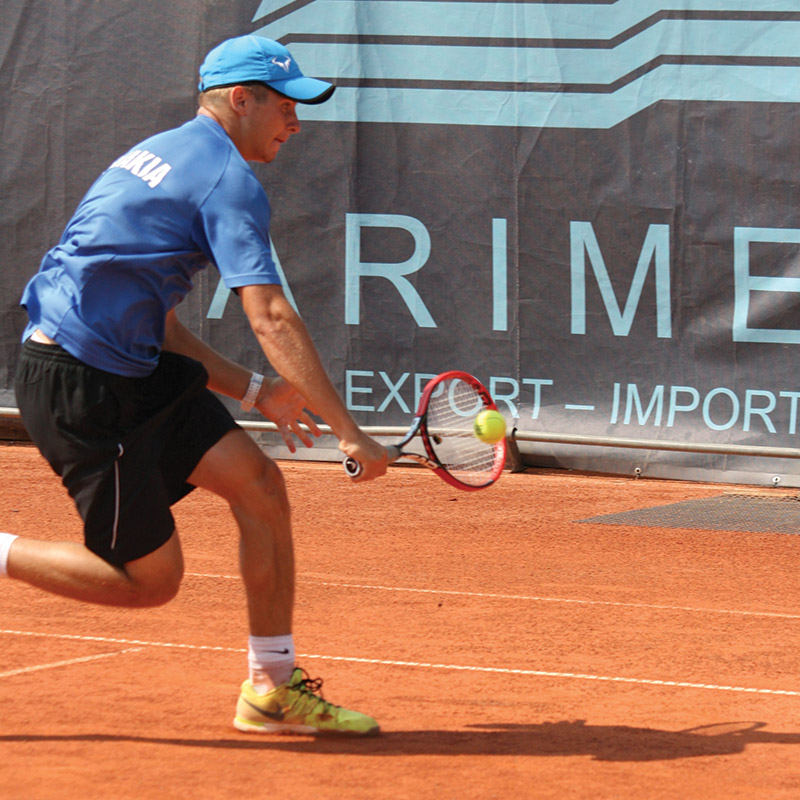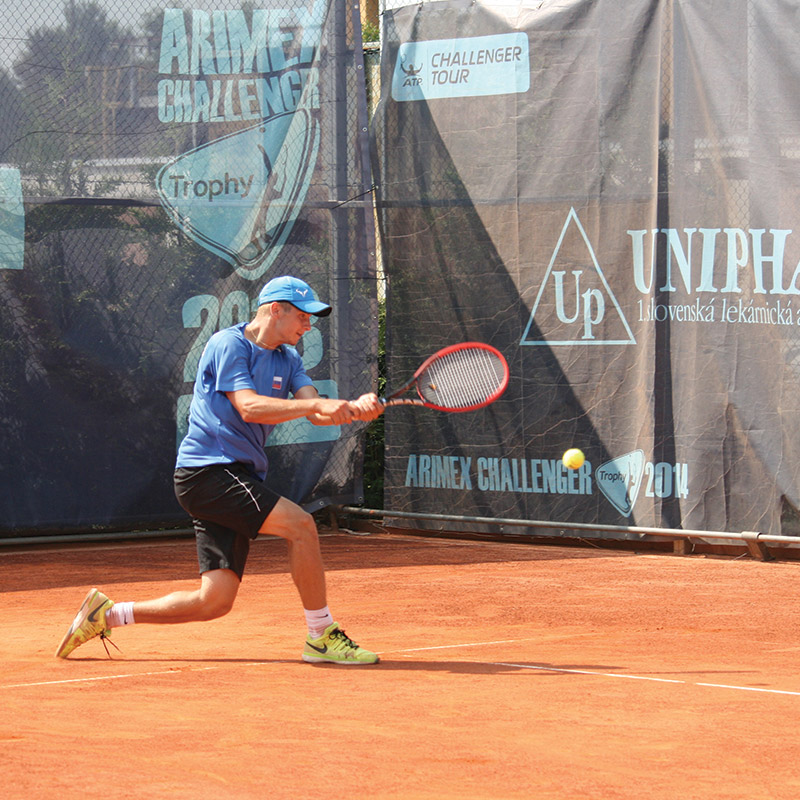 Vladimir Kurek
Love4Tennis
Why tennis?
I began with tennis at the age of eight. The reason I started with tennis classes was football. I was playing it when I was younger. Our football field was near the tennis courts and I said to my parents that I  wanted to try tennis. I tried it once and I play it until now. I got to love it much more than football. It was because I was never into collective sports, and tennis is an individual sport.  Tennis was my favorite from the beginning.
First success
The first tournaments I went to were with my parents. They have always supported me, as well as the rest of my family. My beginnings were tied to the smaller tournaments like HTO (Hľadáme tenisových olympionikov – We are looking for tennis olympians)  played by children under the age of 9. Then I continued with younger pupils, then with older ones.  Then I became a member of Slovak National Team. Now, I am a junior player.
I have won Slovak Championships in doubles – in the winter and in the summer, too. I have won Championships of the Central Slovakia region as a junior and a man, too. I have participated in the European Championships in Turkey and Spain with the Slovak National Team.
What kind of person and player am I?
We work on my mental preparation and anger management. It should be better and I should be calmer on the court. Then I would make more rational decisions. I'm just trying to do it. I´ll try to be more aggressive. Just more aggressive. I would like to improve my forehand and volleys as well. I'm a little bit nervous on the court, but it depends on the match. If  it is more important, I try to concentrate more. There are the situations when I smash my racquet, too.
Why LOVE 4 TENNIS Academy?
I enjoy tennis. It's because I don't have to stay at home. Rimavska Sobota where I come from (town in Slovakia) is small.  Hanging out around there is not for me. Thus, at least I can see and experience the world. In LOVE 4 TENNIS, everything is beyond my imagination. I have great sparring partners here, trainings and coaches. Everything is great here – massages, fitness exercises, stretching and yoga.
I spend two weeks in a month in L4T Academy and one week in Rimavska Sobota. I go to my club TC EMPIRE in Trnava two times a week.
Education
I have an individual study plan at the high school - Business Academy in Rimavska Sobota, second grade. I go there just to take exams, sometimes I do not go there for three weeks. I do not enjoy school but if I should choose, then languages are my favourite thing. English language is good for tennis. I want to pursue my tennis career, but in a case I do not succeed I will study at the university abroad.
Erik Csarnakovics, Head Coach of L4T about Vladimir Kurek (VIDEO)
Vladimir Kurek is the future of our Academy. He embodies certain direction where we should go. He could be another champion of Slovak Championship we have raised in the L4T Academy. His game is a very special type of game, because you can't describe it nor as offensive neither as defensive. He plays in a very interesting way. He is very hardworking and combative and these traits are the most important qualities we are looking for in the future champion, representative of Slovakia. It is necessary to ensure that the results will be achieved in modern tennis era. He has some technical flaws, but in fact, every young player has them. And with his diligence, we will be able to remove it. It's difficult to say when his breakthrough comes,  but in the summer of 2014, we expect quality performances at the level of the qualification of the 10,000 USD Futures tournaments. I think that he could play ITF junior tournaments under the age of 18, too. We are going to set it in the way that he could fight for points in the ITF Combined Junior Ranking. Thus, he could participate at the Junior Grand Slam Tournaments at least in the qualifications. If he does not succeed, he will play just tournaments for men next year.
Let's hope that we will be able to treat and cure his impairments. He will have physiotherapy, massage and regeneration. He needs to endure more; he needs to put more quality in the training process. This will be our goal – to improve his serve and to play in a more aggressive manner.
Notable results in 2015
Notable results in 2014
https://www.youtube.com/watch?v=Tm_t2dY4f_s