Kristina Kucova becomes LOVE 4 TENNIS Academy member
l4tAdmin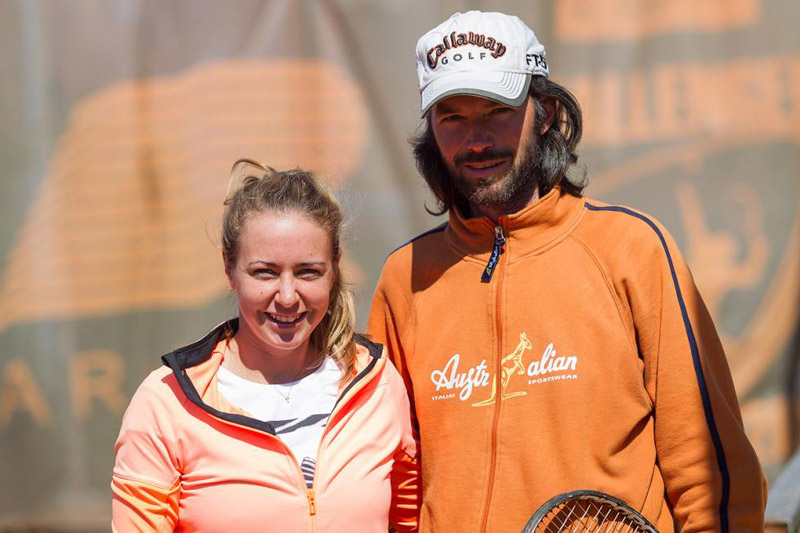 Slovakian Fed Cup player, No. 125 in the WTA rankings Kristina Kucova will practice in the international LOVE 4 TENNIS Academy. Deal is agreed for this season for now. Peter Jurik will be responsible for her training process in the academy and will also travel with the player to some tournaments.
Kristina Kucova practiced in LOVE 4TENNIS also in December 2014, but it was just matter of few sessions in winter. "She was in Slovakia and had no one to play with, so she called me, if she can play there few times. She somehow liked it, conditions there suited her. In the past, I have worked with her sister Zuzana for 5 years. Kika asked me, if I wasn't willing to help her. I said, yes, but within the academy," described beginnings of co-operation Peter Jurik, who is also in charge of his sister Lenka Jurikova in L4T Academy. How will the co-operation with Kristina work? "I will be her main coach, but it is not solely role of a personal coach, it will all be under academy."

Top 50 player
According to Jurik, Kristina has hidden potential and her current WTA ranking (No. 125) does not have to be her maximum by far. "She needs approximately 120 points to reach top 100. She has what it requires, to achieve it. Maybe she can get even higher in the ranking, around No. 50 or so. We will see. She was struggling with injuries in the past and it slowed down her career."
Kucova trained last week in the academy, then she left to France for 50K tournament, where she did not succeed in the 2R of singles. Now she will play the qualies of Roland Garros. "It will be difficult, because Kika will travel around the tournaments and will not be at home very often. We made a deal, when she is in Bratislava, she will practice here in the academy. I will join her for some tournaments, to follow up on the practice sessions," added Jurik.
Kristina Kucova believes, she made the right decision, which will help her to achieve better results. "I hope co-operation with Peter Jurik, but also with Erik Csarnakovics (head coach), will work and I am looking forward to it. I asked Erik, if I could join the academy and I was happy about his positive reaction," stated Slovakian player forwww.love4tennis.sk.
Talking about sparring partners and practice, two WTA players Lenka Jurikova and Karina Morgosova are also members of the LOVE 4 TENNIS Academy. Talented junior players can be helpful and used also for practice matches.
Michal Dubovec and Pavel Smela will be in charge of her fitness training, Robert Caro will be her physio. Head coach of the academy Erik Csarnakovics will act as advisor in her team. Kucova has won eight singles ITF titles and four doubles titles. Career high remains No. 103 in WTA rankings in August 2009. She played five matches for Slovakia in the Fed Cup.