HOW WE WORK IN OUR TENNIS ACADEMY
Our goal is to provide an individual approach to every player, regardless of age and level.
By using customized program step by step starting from the simplest things to the most difficult.
We start with reviewing aims and select the optimal program. The result is a unique profile of each player.
 A player is assigned to the coach who will take care of his progress.
 Followed by an overall analysis of the player. Within it assesses the player's level of tennis, physical fitness and mental resilience.
 Accordingly, the player is provided annual training and tournament schedule.
 The ratio of the individual components of the training process during season changes and according to the objectives of the various training stages – from the preparation through pre-competitive, competitive to relax.
 After each stage, there is the evaluation and subsequenty improvements are designed.
 For our players, we have developed a unique application that allows two-way communication between the trainer – and the player.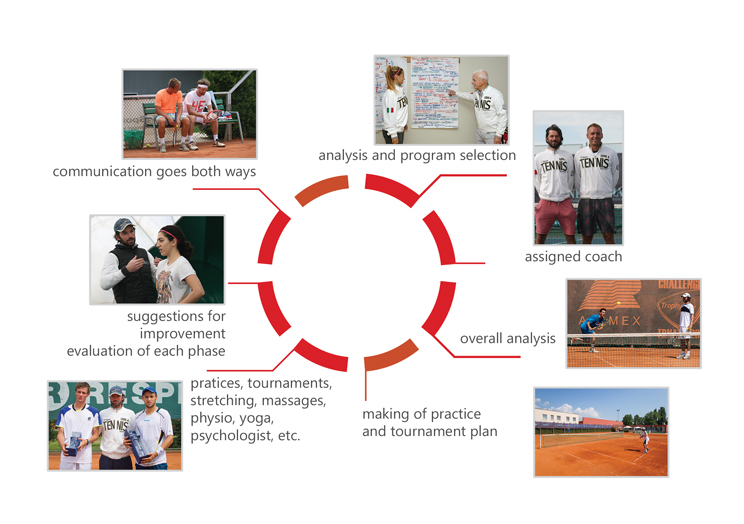 ---