Kucova takes first title after joining L4T
l4tAdmin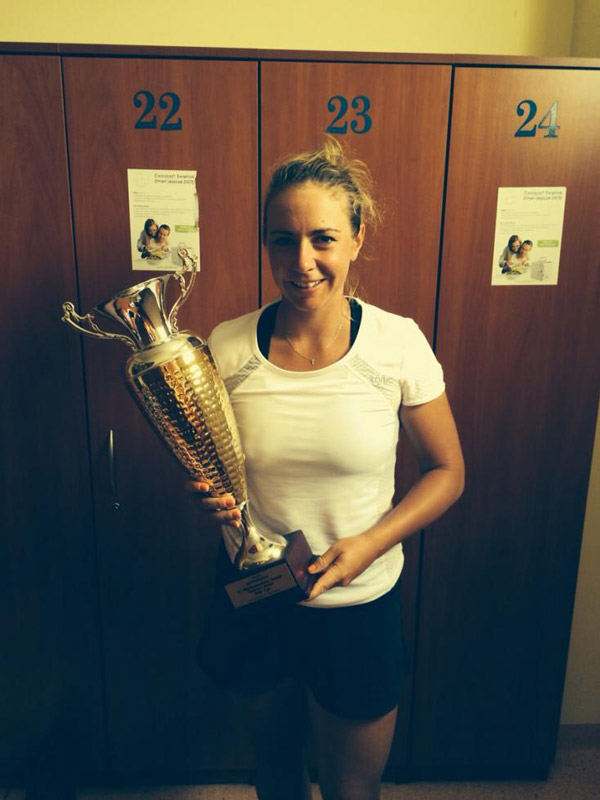 Kristina Kucova, LOVE 4 TENNIS  academy player since May 2015, won 25 000 USD ITF event in Torun, Poland. In the final, she beat Italian Giulia Gatto-Monticone  4-6, 6-1, 6-4. It was overall her ninth ITF singles title, her second this year.
Kucova lost with the same opponent last year in Podgorica, Montenegro in quarterfinals of the same category event. Revenge for this defeat was very successful.  "I am very pleased with the title. It is great feeling, when you win tournament. I played with Gatto-Monticone before and I lost in three sets. I knew it was going to be very difficult, because her playing style does not suit me. She reads the game well and plays defensively. She tried to change the tempo of the game and I had problems finishing the rallies. In the end I gave it a bit more than her. It was extremely hot and humid. I am happy that I prevailed in such close match at the end," said 25-year old Kucova after final for www.love4tennis.sk and she did not forget to praise her closest family and coach for all the help.
"I would like to thank my parents and coach Peter Jurik from L4T for their unforgettable support back at home in Slovakia," added No. 118 in the WTA rankings who earned 50 WTA points for this event. Kucova travels to Contrexeville in France to play at $100K clay tournament Lorraine Open 88.