A Davis Cup winner and a friend of Federer was playing in the LOVE 4 TENNIS club
l4tAdmin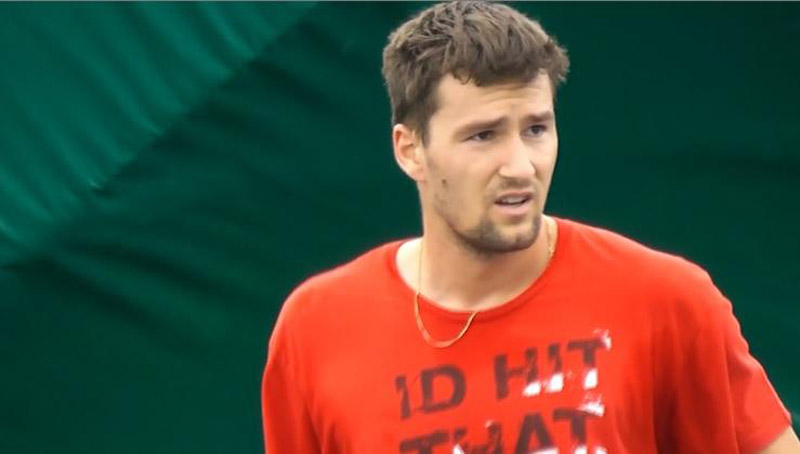 There was an interesting guest in our club these days. It was nobody else than last year's Davis Cup winner (together with Roger Federer and Stan Wawrinka) – Marco Chiudinelli. The Swiss tennis player had to undergo an operation at the end of the 2014 season, but he has started to train and he  has already done some work also on the LOVE 4 TENNIS courts.
Marco underwent an operation of his right elbow in December 2014 and he is not able to play in tournaments yet. But he has started to train and he wants to be back probably at the Geneva Open tournament that is going to take place in May. "It takes much longer than I've expected. I was hoping to be back for the Davis Cup fin March, but the truth is that I'm still having troubles to serve. Today was pretty much the first time when I could serve. I hope that I will be able to practice at 100% three weeks from now. But you can never be sure of that," said Chiudinelli who definitely won't play before May. "Maybe I'll play a new tournament in Geneva. If not so, I hope to be back for Halle tournament. But it's difficult to know because it's the third surgery in my career. I have to be patient."
Chiudinelli is in Bratislava because his girlfriend is from the capital city of Slovakia. "So I'm here quite often and I'm also trying to train. I've done that   few times over the last two years. There are many ATP players around, actually more than I have in Switzerland. On Monday, I have played in the LOVE 4 TENNIS club with Ivo Klec. On Tuesday, I've played with Miloslav Mecir and then with Illya Marchenko, whom I know very well because we have spent a lot of years together in Halle where the tennis academy is. In Switzerland, sometimes you have only one competitive guy, you have to play with same guy every day. It's better if you can switch a bit," added Chiudinelli who is coached by the Czech Jan Vacek.