Players of the LOVE 4 TENNIS Academy are in Croatia
l4tAdmin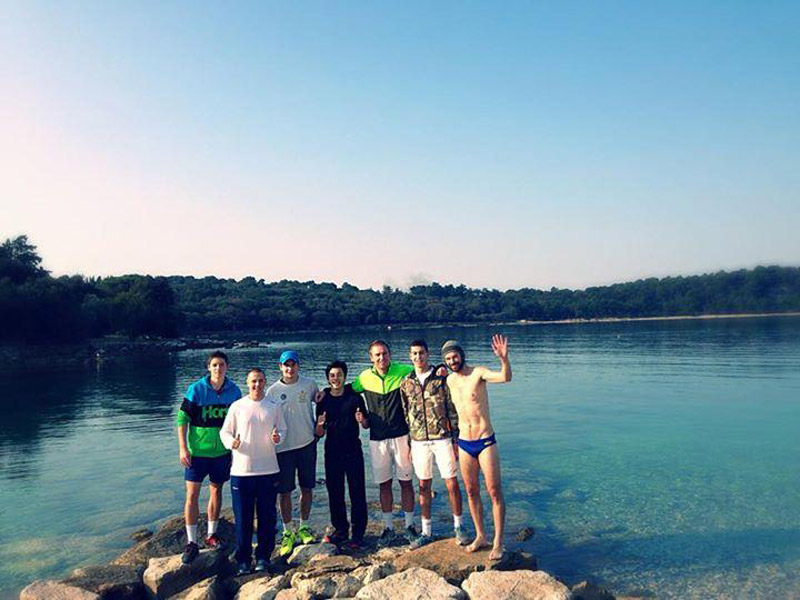 A group of our players has leaved for Croatia to play Futures tournaments there. Adrian Partl, Jakub Behun, Vladimir Kurek, Tomas Jarco, Marko Cetner, Martin Caro are accompanied by Pietro Mugelli from Italy and Joachim Lee Ernoul from France.
"We want play qualifying and main draw matches at four Futures tournaments. It's possible that Uladzimir Ignatik will come to Croatia, because he was playing the challenger in China this week. For the junior tennis players, this is sort of a tennis camp, they need to see and try the level of the Futures category tournaments. They have seen this level in the past, but they'll see the temp of the game by themselves. It is not unreal mission for them," said Erik Csarnakovics, the head coach of the LOVE 4 TENNIS Academy. Coach Jan Stancik is also there.
In the city of Rovinj, the will play on outdoor clay courts, the daily temperature is around 12 degrees. "The younger players go with us because the need to prepare for the next tournaments, such as the April ITF Junior tournament in Piestany."
Partl with an unbelievable shape
Recently, Adrian Partl has reached  a career-high No. 393 in the ATP singles rankings. But Csarnakovics sees much more potential in him. "Adrian, in my opinion, has an unbelievable shape, and the ranking can be much-much higher. I would like to maintain the quality of LOVE 4 TENNIS Academy with the players like Miloslav Mecir, Illya Marchenko, Uladzimir Ignatik and Danylo Kalenichenko. And we have also very talented juniors here," added head coach.